Haystack Connect 2023
June 5-7, 2023
Nashville, Tennessee
Haystack Connect and Nashville...what a fantastic combination and opportunity to network, share your knowledge, and have a great time.
Project Haystack has been democratizing data for more than a decade. Join us as we continue our work towards true interoperability and unlocking the immense value of data. Haystack Connect has always been known for the quality of its technical program and this year is sure to be no exception. Featuring the best and brightest individuals in the building automation, energy efficiency, and IoT markets, the conference's dynamic presentations focus on real-world challenges in integrating diverse systems and data, and provide insights on current and future trends.
Attendees include the community of Project Haystack supporters encompassing engineers, developers and other professionals from leading technology suppliers, system integrators and service firms who come together to further advance the state-of-the-art of managing, presenting and analyzing the vast amounts of data generated by today's IoT devices, smart equipment and systems. Connect, share ideas and build relationships with other members of the Haystack community who share your vision and passion.
This is an interactive, collaborative environment that allows new ideas to spring to life. Share your knowledge, let your voice be heard, and play a role in shaping the future of the building automation and IoT industries.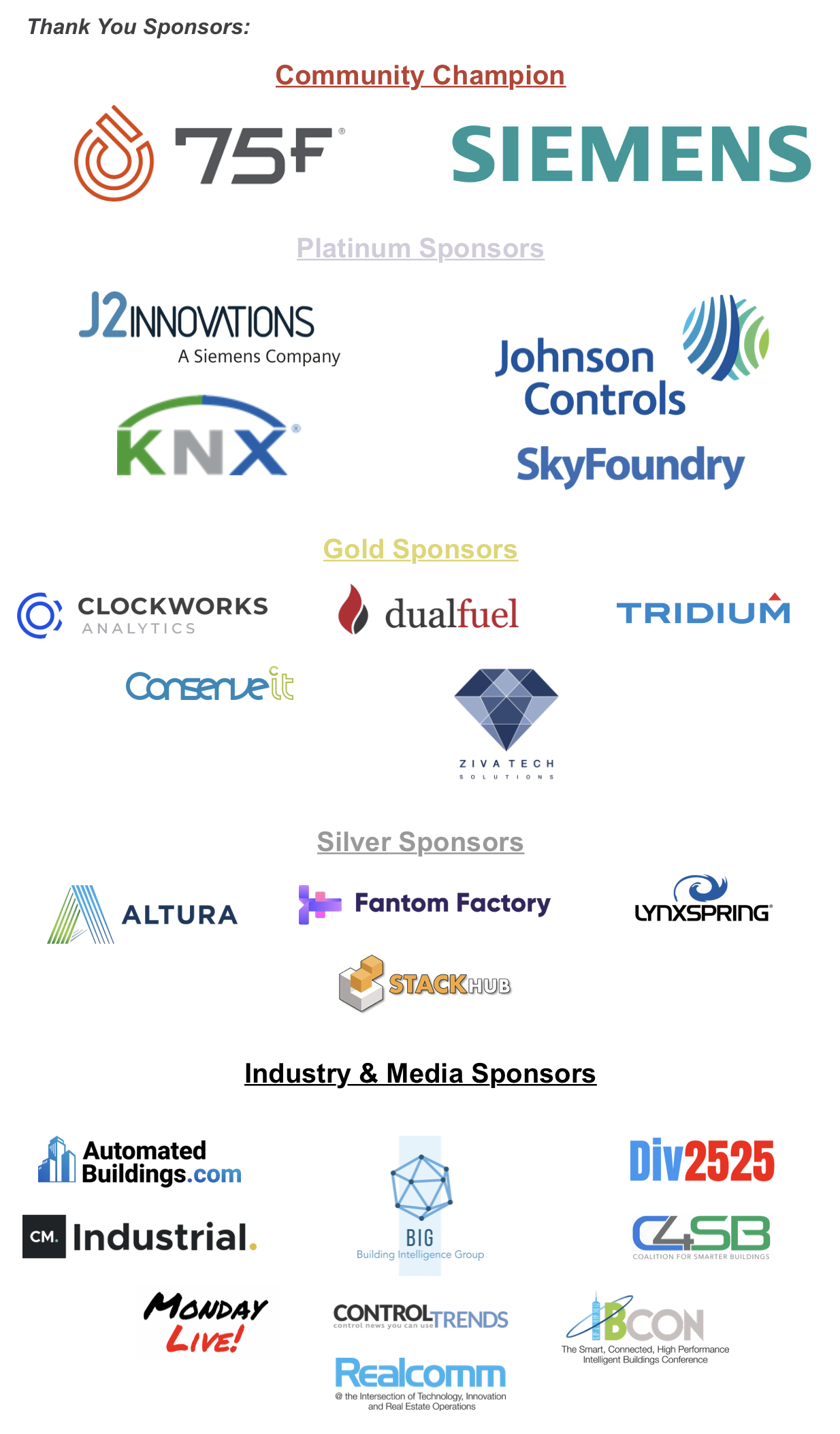 Providing educational value is the primary goal of all presentations. Commercial comments should be kept to an absolute minimum in keeping with culture of this conference. Find more details and submit your ideas at
www.haystackconnect.org/speakers
.
The Call for Speakers closes soon. Be sure to submit your proposal and be sure to register! It's going to be a great event for education, networking and fun. Visit the Haystack Connect 2023 website to register or submit to speak.