19 Jan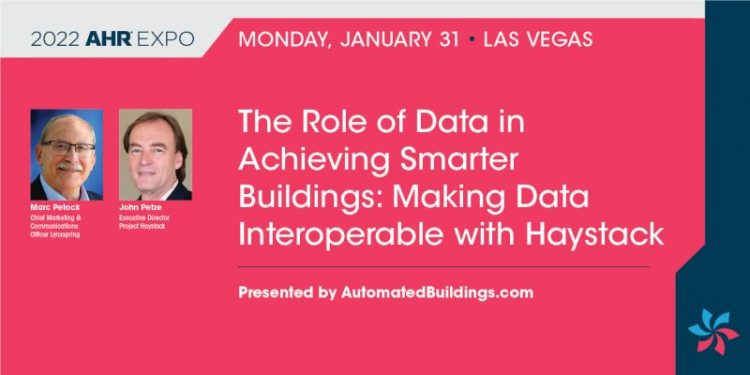 The Role of Data in Achieving Smarter Buildings: Making Data Interoperable with Project Haystack!
John Petze, Executive Director and Marc Petock, Executive Secretary of Project Haystack discuss the use of semantic tagging and its key role in data interoperability across different systems and applications. Determining what data is relevant, how to standardize and streamline it to unlock the data's true value, and how it enables a true transformation on the way we manage and operate buildings. The presentation will also provide an update on the latest work of the Project Haystack organization. Visit https://ahr22.mapyourshow.com/8_0/sessions/session-details.cfm?scheduleid=224 for more information.
PRESENTED BY: AutomatedBuildings.com.
Read more... →