Current Issue
Download
Message from the Board of Directors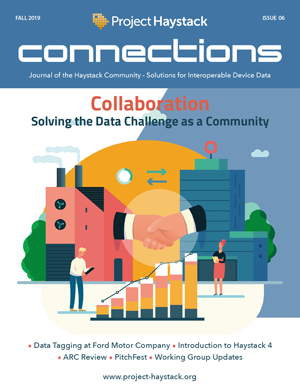 This issue of Haystack Connections echoes the central theme of the Haystack Connect 2019 conference – Collaboration. Bringing a true, open-source development effort to the buildings industry which has historically been dominated by prescribed standards and proprietary technology, has been both rewarding and challenging.
The central focus of Haystack is to enable software developers, system integrators, building owners and operators to easily use the data produced by the equipment, devices and sensors that make up the built environment. So, at its heart, Haystack is a software effort. When we look to the world of software, its undeniable that open source movements have changed the landscape, solving problems no single manufacturer or supplier could have addressed on their own. There are some things in life, science and technology that "take a village" to address and Project Haystack is one of those. As an open source effort the results are directly correlated to the contributions and participation of the community.
These are exciting times for Project Haystack. We released, the 4th generation of Haystack, Haystack 4 and launched a new Marketing Website (marketing.project-haystack.org).
In May, we held the fourth Haystack Connect Conference and last month, due to the efforts of Chris Irwin, Executive Envoy for Project Haystack, we conducted the first-ever European Project Haystack event. Also, in September, Project Haystack was the subject of an article by Larry O'Brien of ARC Advisory Group. And, at the upcoming AHR Expo 2020 in February in Orlando, Florida we will be leading an education session on The Continued Evolution of Semantic Tagging – What it Is and Why it Matters.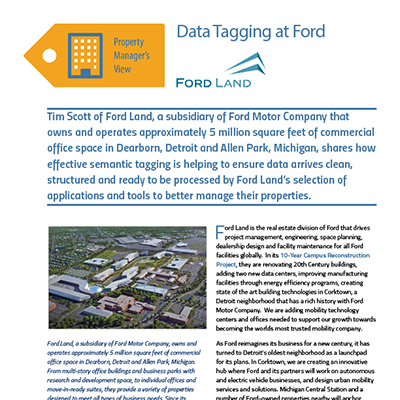 Adoption of Project Haystack is at an all time high. It is being utilized in a wide variety of applications and use cases, and deployed in thousands of buildings incorporating millions of square feet globally. That said, we need to continually grow the community and supporters. If you and your company are not supporters yet, consider it. It could not be a better time.
The Board would like to take this opportunity to thank everyone for collaborating to create another excellent issue of Connections Magazine for Fall 2019.
John Petze
Executive Director
Project Haystack
Marc Petock
Executive Secretary
Project Haystack
Get The Latest News
Sign-Up for News Delivered Right to Your InBox